Walter V. Klemp
Co-Founder and Executive Chairman
Wally Klemp is an experienced and successful entrepreneur with 30 years of company-building history. He has founded multiple Houston-based biotech companies collaborating with MD Anderson Cancer Center, including Moleculin Biotech, Inc, which he took public in 2016 . He has focused the last 15 years on developing and marketing therapeutic devices and drugs from concept through FDA approval. Prior to that, Mr. Klemp was founder, CEO and Chairman of Drypers Corporation, a publicly traded multinational consumer products company, growing Drypers from start-up to nearly $500 million in annualized sales and #1 on the INC 500 List of America's Fastest Growing Companies, and earning the American Marketing Association's Gold Edison Award. He developed growth strategies, orchestrated mergers and acquisitions, and had direct responsibility for nearly $.75 billion in public and private financings.
Christopher Capelli, M.D.
Vice Chairman, Chief Science Officer and Co-founder
Dr. Capelli is the lead inventor of Soliton's RAP technology. Chris led the Office of Technology Based Ventures at The University of Texas M.D. Anderson Cancer Center where he formed the foundational concepts that have become RAP and eventually left MD Anderson to co-found Soliton. Prior to MD Anderson, Dr. Capelli served the director of the Office of Technology Management at the University of Pittsburgh. Both an MIT engineer and a medical doctor, Chris is the inventor of numerous patents. He was the founder of BioInterface Technologies, Inc., which developed new a silver-based antimicrobial technology for use in wound care, and he was co-inventor of the core technology that eventually became Dexcom, an $8 billion medical device company.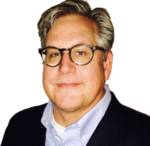 Jonathan P. Foster
Director
Jonathan Foster currently serves as the CFO for Moleculin Biotech, Inc. (MBI), a drug development company traded on the Nasdaq Exchange developing novel cancer therapies. Prior to his tenure at MBI, Mr. Foster served as the CFO of InfuSystem Holdings, Inc., a medical technology company producing pumps for hospital use, from 2012 to 2016. Prior to InfuSystem, Mr. Foster served as a consultant to the Chief Financial Officer of LSG Sky Chefs, USA, Inc., a subsidiary of Deutsche Lufthansa AG. Prior to that, from 2000-2012, he was President, CFO and majority owner of United Credit, Inc. & Advance Today, Inc., a privately-owned consumer finance company with multiple locations. From 1996-2000, Mr. Foster served as Executive Vice President and Chief Financial Officer of Drypers Corporation. He previously served as Chief Financial Officer of Dickson Weatherproof Nail Company, Controller & Treasurer of divisions of Schlumberger Industries, and as a Manager in the Middle Market Group of Deloitte & Touche. He has also served on the State of South Carolina Board of Financial Institutions and the Board of Directors for the Easley Baptist Hospital Foundation. Mr. Foster has a BS in Accounting from Clemson University, is a Certified Public Accountant and AICPA Chartered Global Management Accountant.
Danika R. Harrison has been the President and CEO of Elira Therapeutics, Inc. since September 2017. Prior to that she served as Senior Vice President of Global Marketing at ZELTIQ Aesthetics, Inc. from January 2017, serving as its Vice President of Global Marketing from February 2016 and as VP of Consumer and Brand Marketing from November 2014. Ms. Harrison served as Senior Vice President of Direct Marketing & Innovation at TRIA Beauty, Inc. from December 2013 to June 2014, serving previously as Senior Vice President of Global Marketing from December 2011, and as VP/GM of North America from March 2011. From April 2006 to March 2011, Ms. Harrison worked at Rosetta, a consulting-centered interactive agency, where she was most recently a Partner leading the relationship marketing group consulting for leading brands like Dannon, Johnson's Baby and Rogers to develop direct and digital marketing programs throughout the United States and Canada. Ms. Harrison holds a B.S. from Georgetown University and an M.B.A. from the Kellogg School of Management at Northwestern University.
Brad Hauser
President, Chief Executive Officer and Director
Bradley Hauser, also known as Brad, has been the Senior Vice President of Research and Development at ZELTIQ Aesthetics, Inc. since January 2017, serving as its Vice President of Research and Development since July 2015. Mr. Hauser joined ZELTIQ in December 2013 as Vice President of Product and Clinical Strategy. Prior to joining ZELTIQ, he held multiple roles in the aesthetic industry, including Executive Vice President of Commercial Operations for Cutera, Director of Research and Development at Medicis and Managing Director of Product and Clinical Marketing at Solta Medical. Mr. Hauser received his Bachelor of Arts in Human Biology from Stanford University.
Ms. Hunt brings more than 25 years of general management and commercialization experience leading consumer product and biotechnology companies. Coming out of line management in both large corporations and start-ups, Ms. Hunt has proven her ability to drive significant growth on a variety of businesses across multiple industries.
Ms. Hunt founded Candesant Biomedical in 2016 to develop a novel, non-invasive treatment for those who suffer from excessive sweating. She has guided the company through product development, Series A financing and is now focused on pre commercialization efforts targeting the $2B market opportunity. Prior to Candesant, Ms. Hunt was on the executive management team that took Revance Therapeutics public raising over $250M in the IPO and follow-on financings. Ms. Hunt started her career at Procter & Gamble and Warner Lambert where she managed market leading brands such as Head and Shoulders and Lubriderm.
Michael K. Kaminer, M.D.
Director
Dr. Kaminer has over twenty years of experience in the dermatology industry. Currently, he practices at SkinCare Physicians in Chestnut Hill, MA, where he was one of the co-founders. He is currently Associate Clinical Professor of Dermatology, Yale Medical School, and Adjunct Assistant Professor of Medicine (Dermatology) at Brown Medical School. Dr. Kaminer also holds hospital appointments at Beth Israel Deaconess Medical Center and New England Baptist Hospital. He possesses an abundance of editorial and publication experience, including one of the leading cosmetic surgery books, Atlas of Cosmetic Surgery. Dr. Kaminer has been named as a Top Doctor in Boston for over 10 years.